Customized Athens Tours: Unveil Greece's Hidden Gems with Elite Tours
Ah, Greece—home to legendary myths, mouthwatering moussaka, and monumental ruins. But forget the tourist-laden trails; this is your chance to dig deeper! Welcome to a travel experience that's as unique as you are. Want to capture the Parthenon at sunset through your camera lens? Or maybe you're yearning to decipher ancient texts with a scholar by your side? You got it!
Here at Elite Tours, we don't do "one-size-fits-all." Oh no, we tailor your Greek odyssey down to the very last olive. Choose from our hand-picked, fan-favorite expeditions that span 4 to 5 days of blissful exploration. But if you're the type who thinks even Zeus couldn't tell you how to holiday, we say, "Create your own myth!"
Contact us and we'll meticulously craft a tour that zeroes in on your passions—be it photography, archaeology, or immersing yourself in Greece's unparalleled cultural tapestry. This is more than a vacation; it's your own personal epic, a truly bespoke escapade through a land where history isn't just studied—it's lived.
So, come break bread with locals, unveil hidden historical gems, and relish moments that you'll recount for a lifetime. Your adventure, as singular as you are, awaits.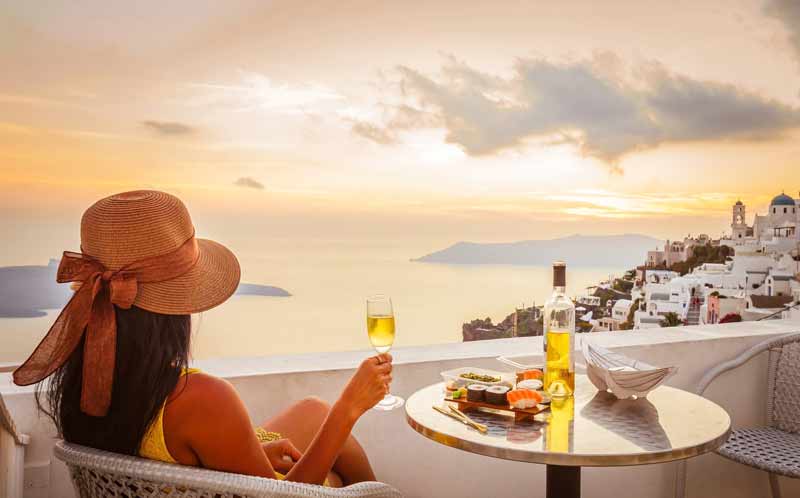 Elite Tours puts our 20 plus years of experience to work for you. Tired, jet-lagged travelers don't need traffic snags. We go out of our way to make your transportation experience as pleasurable as can be. All of our drivers have a wealth of local information. We're delighted to share our tips to make your visit to Greece pleasurable and keyed to your personal interests. We also give you tips about where to go and, just as importantly, what to avoid.
Read what our customers say about us on:

Transportation Excellence
When you arrive in Athens either by plane at the airport or by ship at Piraeus port, you want to have a friend greet you, handle your luggage and whisk you off to your hotel. That's us! Elite Tours, at your service. It's also nice when your friend speaks perfect English.
Owner and founder, Spiros Halkides, and his team of drivers are dedicated to your holiday pleasure. Our transportation services is second to none for attention to detail and personal service in all of Athens.
We understand that travelers want everything to go smoothly. If your plane or ship is late, we wait for you and get you to your next destination.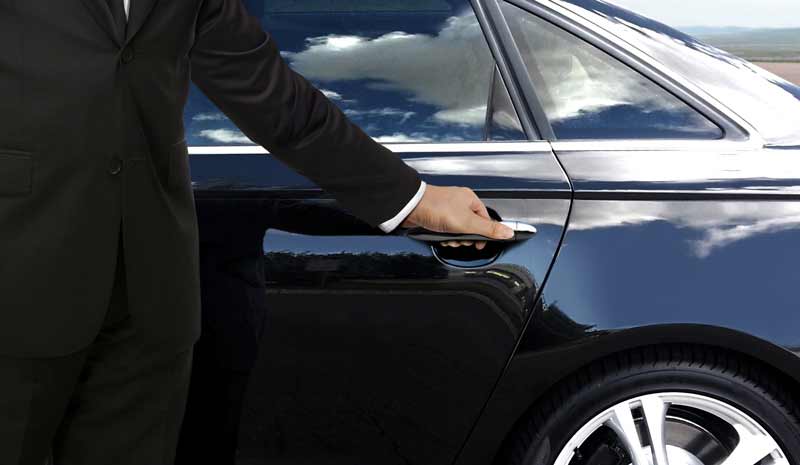 My daughter and I visited Athens in the spring of 2000. Our visit was made particularly memorable because we had the good fortune of having Spiros show us the 'real' Athens for an entire day and drive us to Delphi and back on another day. Spiros knows his Greek history, both ancient and modern, and brings meaning to every site to which he takes his clients. He has a great sense of humor and is extremely anxious to please. We are happy to have him as a friend
Virginia Lake
Lakeland, Florida
We also are clients of Spiros. We were there in early January. He took us everywhere plus showed me where to purchase a leather coat--beautiful leather, made to my specifications. He also was enjoyable to be with. If you're traveling to Greece, having a friend like Spiros show you around is such a comfort!
Gary & Roberta Engel
California
Occasionally one comes across a driver who stands out as extraordinary. Such driver is Spiros. We felt blessed to have him for the four days we were in Athens. He was exceptionally reliable and courteous, with a quality of professionalism that one rarely finds. His English is impeccable and he enriched us with his store of knowledge and stories about his family and his culture. He pointed out restaurants where we had some of the best food ever, and was so attentive and caring we took to calling him mother!
Judy & Henry Geller
Washington, DC
Spiros was great... always very prompt and did exactly what we agreed... no surprises! Spiros helped us out with a sticky situation at a restaurant... ultimately saved me $250.00! Using Spiros was like having your own private driver... it made the trip very pleasant with no worries. We are planning to make another trip to Greece and Spiros is a BIG part of the reason we enjoyed our 20th wedding anniversary so much!
David Halford
Atlanta
Picking us up at the Athens airport around 11am, Spiros took us on a tour of Athens. We watched our fellow cruisers standing in line waiting to board the bus to be taken to the port. We had a great day and Spiros dropped us at the ship at 5pm. There was no one checking in. We went right on board and to our cabin. The next day he picked us up at the ship for a trip to Delphi. On the way we stopped at a monastery and it started raining. I remarked that my umbrella was on the ship. Not to worry! Spiros pulled 3 out of the trunk. I highly recommend taking transfers or a tour with him.
M.S. Holliday
Virginia
A most pleasant tour experience...great choice to use our limited time well to see & do much...Spiros has a personality that makes one feel comfortable and at ease in a strange setting...very knowledgeable about Athens and the countryside...and finally the icing on the cake for us was a meticulously clean, smoke-free luxury auto.
Wayne & Bonnie Allen
Santa Maria, CA
Spiros was a wonderful introduction to Athens and Greece. He went out of his way to show us the "real" Greece and rose to the occasion when we thrust another couple on him at the last minute. We so enjoyed his recommendations that we will plan our next trip around them. Why, he even recommended a deli in New York City! We fell in love with Greece and can't wait to visit again and use Spiros' exceptional services.
Dean and Cris Haskell
Hilton Head Island, SC
Little Deer Isle, ME
I just wanted to say a quick thank you from all of us for your hospitality and great service. We really enjoyed meeting you and your guidance and suggestions made a big difference to our trip. It was so nice to have someone take charge when we landed and take away the stress of travel within Athens. By the end of the trip we felt like we were saying good-bye to a good friend. We will certainly recommend you to others and hope that we will meet again in a few years as we definitely are planning to come back to Greece. Thank you also for the bottle of Ouzo it was a lovely thought and we will think of you when we enjoy having a drink.
Caroline Rowan
Aurora, Ontario