Embark on an Epic Greek Adventure
Welcome to Athens, Greece, where history, culture, and stunning landscapes await your discovery. Our private tours are your ticket to unlocking the wonders of this ancient land, led by experienced guides ready to unveil the secrets of Greece's rich past and vibrant present.
Seamless Journeys

All our tours are intimate, private experiences complete with pick-up and drop-off services. Whether you're at a hotel, the port, or even the airport, we've got you covered.

Full Day or Half Day

Immerse yourself in Greece's treasures with our full-day tours, spanning 9-10 hours of exploration. Short on time? Opt for our dynamic half-day tours, offering 5-6 hours of captivating experiences.

Multi-Day Escapes

Extend your Greek odyssey with our multi-day tours, designed to take you deeper into the heart of this enchanting country. Uncover its hidden gems and immerse yourself in local life.

Your Tour, Your Way

Tailor your journey to match your interests and preferences with our custom tours. Whether you crave archaeological wonders, scenic vistas, or culinary delights, we can craft the perfect itinerary for you.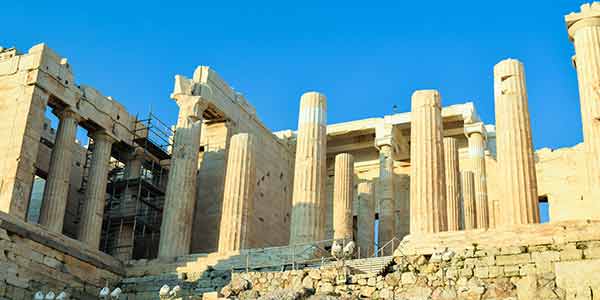 This half-day tour is designed to meet the needs of travelers who have limited time available. The length of this city tour is approx. 5 to 6 hours. See the Acropolis and the Parthenon, the Philopappos Monument on Mouseion hill, the changing of the guards in front of the President's palace, the Temple of Olympian Zeus, the Ancient Agora and many more.
Acropolis

Mount Lycabettus

Changing of the guards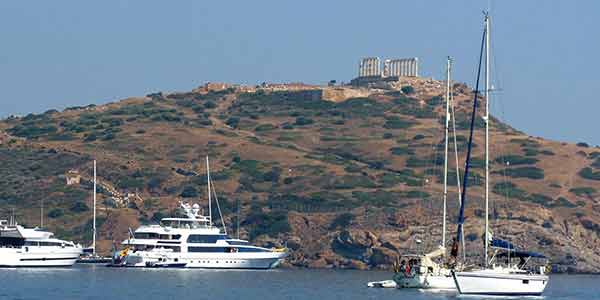 The length of this tour is approx. 5 hours. Heading out of Piraeus the road leads along the beautiful coast of the Saronic Gulf to Cape Sounion which is about 40 miles from Athens. Cape Sounion, the southernmost point of Attica, rises like a sheer cliff out of the sea. Sounion is crowned by a temple dedicated to Poseidon. You will also see Lake Vouliagmeni.
Temple of Poseidon

Lake Vouliagmeni

Varkiza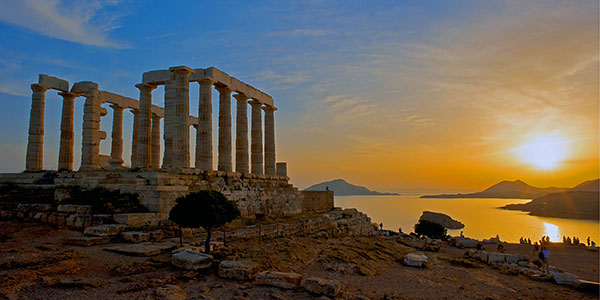 This is a 5 hour tour. Is there a human being that is not moved or captivated by being present in nature's sunset phenomenon? There isn't a better spot in Athens for a sunset view other than that next to the temple of Poseidon. Feel the energy emanating from the ancient monument as you watch the sun go down. Taking this tour will leave you with an unforgettable experience.
Cape Sounion

Lake Vouliagmeni

Athens Riviera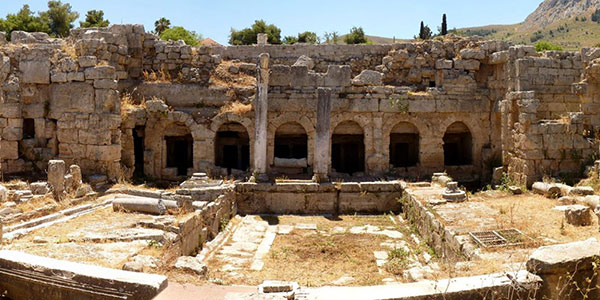 This is a 5 hour tour. See the Corinth Canal which was completed in 1893. The ancient city of Corinth stood at the intersection of the sea and land that linked mainland Greece with the Peloponnese. See the Temple of Apollo, the fountain of Pirene, and the Agora. Visit the Acrocorinth fort situated 1,900ft high. From here there is a spectacular view over the Saronic Gulf, part of Attica , the Peloponnese and the Gulf of Corinth.
Corinth Canal

Acrocorinth

Ancient Corinth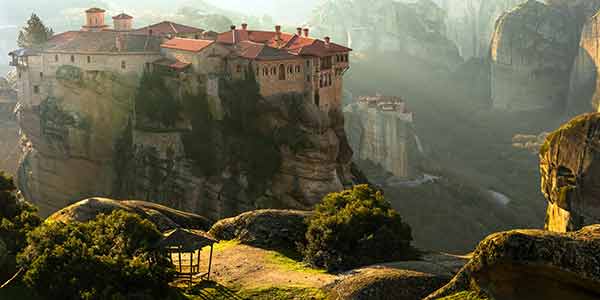 This is a 2 day tour which combines ancient Delphi and the site of Meteora. At the navel of the world you'll see the Temple of Apollo, the famous bronze charioteer statue, the shrine of Athena, the Castalian Fountain, the Temple of Athena Pronaia and many more. Meteora is a unique site. Visit 6 monasteries which are extraordinarily built on top of huge rocks whose height reaches 1000ft!
Ancient Delphi

Meteora

Karakolithos Memorial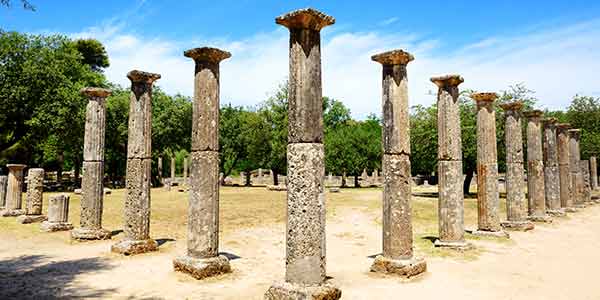 Argolida & Ancient Olympia Tour
This 2 day tour offers the best attractions from the Peloponnese region. You will see Ancient Corinth, Ancient Mycenae, the town of Nafplio and the Sanctuary of Epidavros. Visit ancient Olympia, the birthplace of the Olympics which were first held in 776 B.C. See the Temple of Olympian Zeus, the Heraion Temple, the Palestra gymnasium, and many more.
Ancient Olympia

Epidavros

Nafplio
Private Greece Tours
Discover Greece your way with our private tours. They range from half-day to 10-day or more, depending on your interests and time. Along the way our drivers will share local knowledge and answer your questions so you get the most out of your time.
There are many ways an exclusive private tour will fit into your time in Greece. Use a tour as an introduction to Athens and Greece or dig deep to enrich your Grecian experience visiting archaeological sites or discovering the rich heritage of Church tradition by visiting monasteries.
Private transportation provides the luxury of seamlessly integrating tours into your holiday experience. Because our service is booked ahead of time we can meet you at the airport, the cruise ship port, or your accommodation such as a hotel or villa.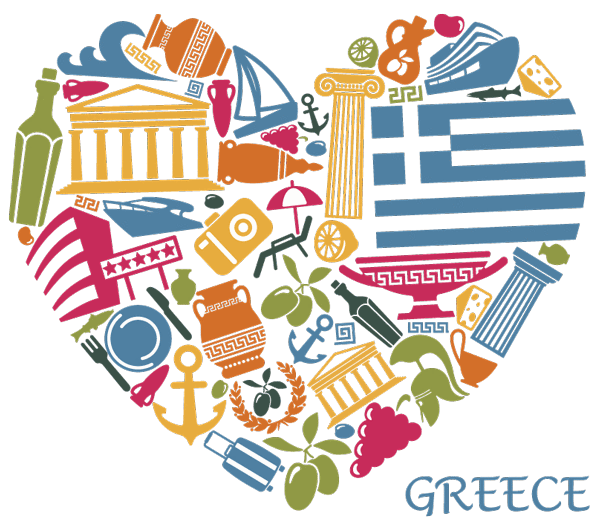 Benefits of taking a Private Tour
On any holiday you have a limited amount of time. When you visit a country where the language and even the alphabet are unfamiliar, a private tour saves time and increases your holiday enjoyment.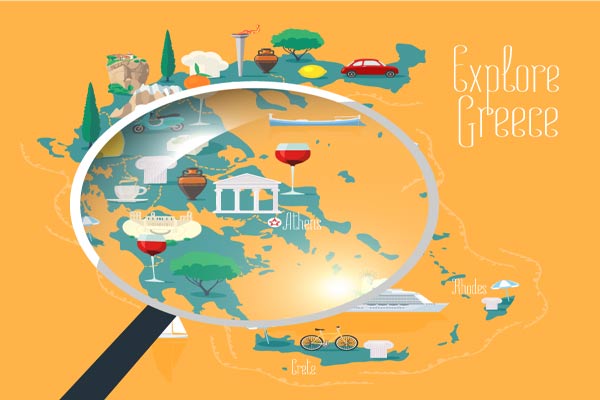 Planning
When we create your tour, you don't have to worry about what to see or how much time to spend in any one place. The simplicity allows you to relax and enjoy your vacation.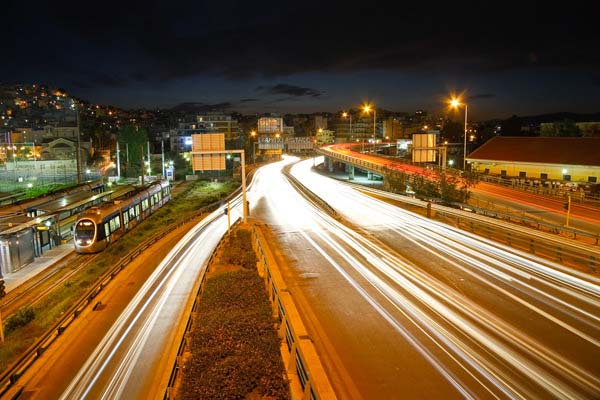 Transportation
You won't get lost on unfamiliar roads or trying to read road signs, or, even worse, not knowing where to go when there is no road sign. A private tour can take you to places that are not available through public transportation. Our select tours take out the worry and hassle of getting from point A to point B and all the stops along the way.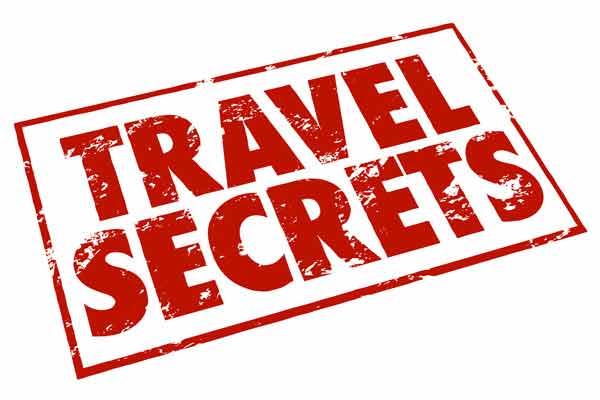 Information
Your driver speaks your language fluently so he is able to give you personalized tidbits of information not found in tour books or large tours. All along the way, you'll have someone giving you information about the sights you see. Our drivers know the best places to shop, the most scenic routes, and the best spots to take photos of your trip.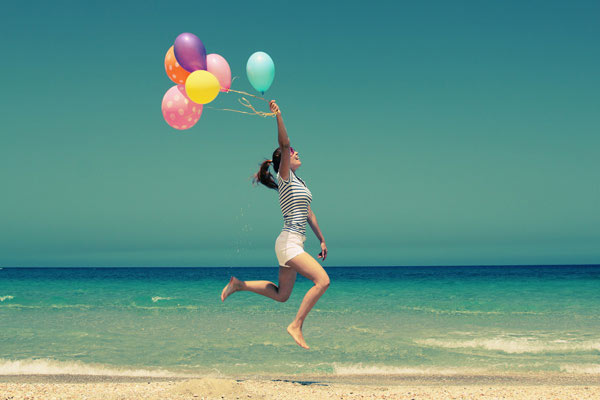 Flexibility
A private tour is focused around you and your party. No large groups. No canned speeches. The entire experience is designed around you. We schedule the tour to your arrival and departure dates or any other time commitments you have on your holiday. We can stop at a point of interest to you that isn't part of the scheduled tour. You have the opportunity to ask questions and interact with your surroundings. In addition, if you are new to traveling a tour will eliminate the stress and fear that new travelers feel in a foreign country and, you won't get overwhelmed with planning all the details of your trip.