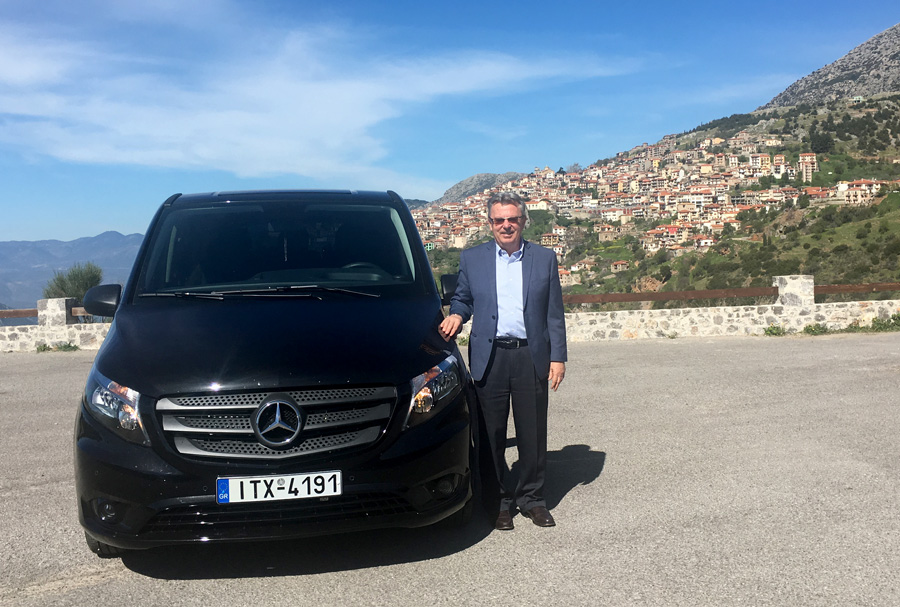 Welcome to the heart of Greece, Athens! I'm Spiros, your go-to guide and the driving force behind Elite Tours. Let me share a bit of my journey with you. Born in the vibrant city of Thessaloniki in northern Greece, my family and I moved to the bustling streets of New York City when I was just nine years old. Over three enriching decades, I immersed myself in the transportation world, navigating taxis and limousines across the Big Apple.
That experience was more than just a job; it was my masterclass in understanding what travelers like you value—prompt, friendly, and top-notch service. Eventually, my wife, son, and I felt the pull to return to Greece and made Athens our home in the early '90s. Leveraging my skill set honed in the U.S., I launched into curating fantastic tours that unveil Greece's multifaceted charm.
Since then, my reputation and team have grown, but one thing has remained consistent—our unwavering commitment to delivering impeccable service. Whether you're exploring Athens' ancient ruins, coastal paradises, or gastronomic wonders with me or any of my highly-trained team members, rest assured that your experience will be nothing short of extraordinary.
I invite you to dive into the diverse tours and services we offer. Can't wait to share the magic of Greece with you soon!