Athens, Greece is a dream travel destination for many. It is a destination that brings together all types of travelers from all over the world. Whether you're a backpacker or a history buff, you'll find that Athens has plenty to offer when it comes to tourism, culture, and adventure. Once the crux of a powerful empire, Athens is now Greece's capital city. It is still home to many historical buildings such as the Parthenon and the Acropolis, but it has since grown to be far more than just ancient history. Athens, Greece is perfect for all types of tourists, as it combines that deep historical significance with the hustle and bustle of a modern capital city. With so much to do and see, you truly can't go wrong with a trip to Greece's capital, and while your itinerary can easily fill up fast, these are the top 10 places you can't miss when you visit Athens, Greece.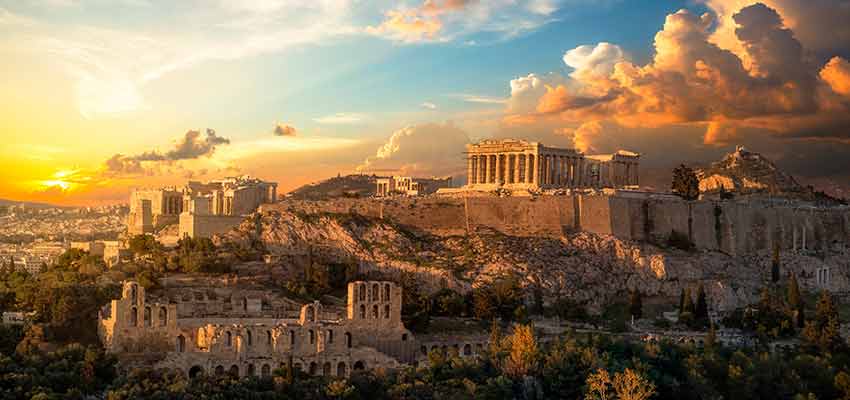 A visit to the Acropolis is a must-do during your time in Athens. After all, it's one of the places that makes Athens, Greece famous. The Acropolis is the perfect place for any traveler, whether you're interested in history or culture. This ancient site is actually a citadel that is located on a hill overlooking the capital city of Athens. This is where you will find what remains of many of the famous ancient buildings that make Greece, Greece, such as the Parthenon. The Acropolis is a UNESCO World Heritage Site, which represents the best of ancient Greek architecture.
Visiting the Acropolis is incredibly accessible and easy to do, but you do have to purchase a ticket when you arrive. There are two different ticket options, one that only admits you to the Acropolis and Parthenon, and one that can get you in here and other archaeological sites in the area, known as a combination ticket. Depending on your travel style, and what else you want to do and see in Athens, consider purchasing the combination ticket so that you can see more! There is also an option to purchase your tickets online before arriving, if you know what day you plan on visiting, and certain days are free admission.
At the Acropolis, there is plenty to see and experience. You'll have the chance to visit the Temple of Athena Nike, Propylaea, the famous Parthenon, and more, so this will be an all-day excursion. Make the most of it, take in the beautiful architecture, and spend a day exploring ancient ruins—but don't forget your walking shoes and sunblock, visiting the Acropolis is an outdoor activity!
2: The National Archaeological museum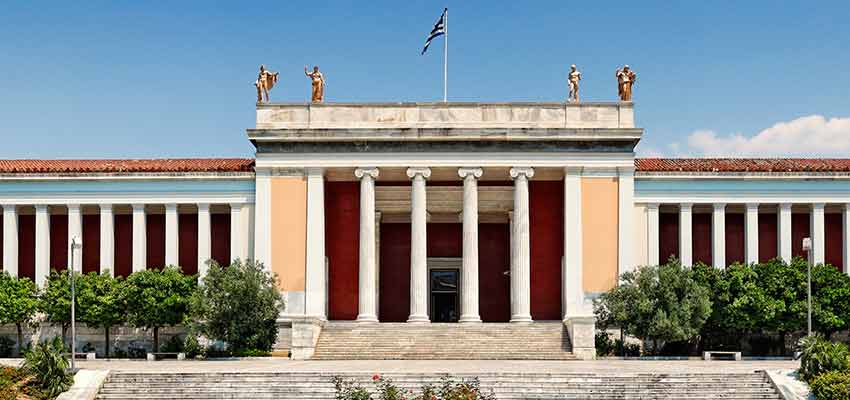 Once you've been inspired by the ancient structures at the Acropolis, you might be itching to learn more about ancient Greek art and architecture. The National Archaeological Museum is one of the most notable things to do in Athens, Greece, and is known as one of the most important museums in the world holding artifacts from ancient Greece. The National Archaeological Museum has been around since the late 1800s, housing and commemorating Greek antiquities for the beauty and history they possess. This is also the largest Archaeological Museum in Greece, meaning it'll be easy to get lost in here for a day marveling at Greece's extensive history.
The museum has both winter and summer hours and rates for visiting and is only open on Tuesdays and Wednesdays, so make sure you plan ahead. The National Archaeological Museum can be accessed by most public transport and is accessible for people with disabilities. As you make your way through the museum, you'll be able to make your way through history: from prehistoric antiquities to sculpture and metalwork. You also won't only find Greek art and architecture here—the museum houses art from Egypt and Cyprus as well, so you'll be able to gain a full understanding of ancient art from this part of the world, its history, and its impact on modern life.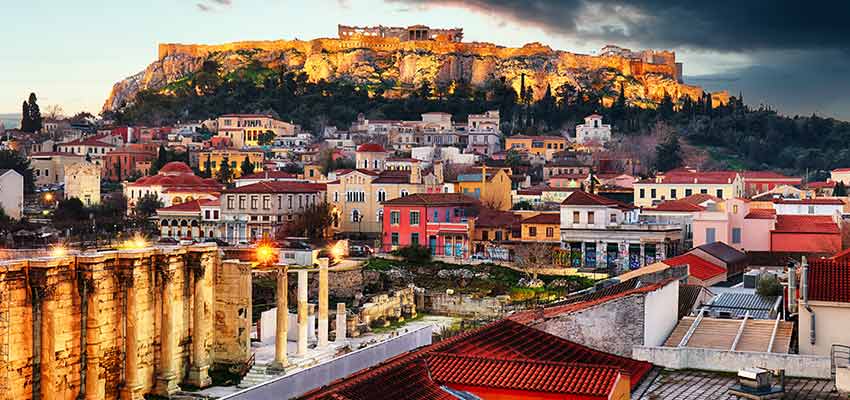 If you're spending your Greek vacation in Athens, you simply have to spend a day exploring Plaka. Plaka is a historical neighborhood in Athens, Greece located just below the Acropolis. Here, you'll truly feel like you've gone back in time a little bit, or perhaps, that you've entered a beautiful fantasy world. Plaka is lined with cobblestone streets, sidewalk cafes, and small tavernas. In Plaka, you'll be able to get most of your souvenir shopping done, as the streets are lined with shops selling everything you could possibly want, from clothes to ceramics.
Plaka is located in Athens, Greece, just a few blocks away from Syntagma Square and Monastiraki Square, meaning you can easily access Plaka from both public transport and the airport. Like many of the attractions in Athens, Plaka's shops have both winter and summer hours, and close earlier in the winter, so plan on getting your shopping in during the day. Plaka truly is one of the most important, must-see places in Athens, and is great for people traveling solo—it is easily one of the safest areas of Athens to explore! So, throw on your walking shoes and grab your wallet—Plaka's cobblestone streets are waiting for you!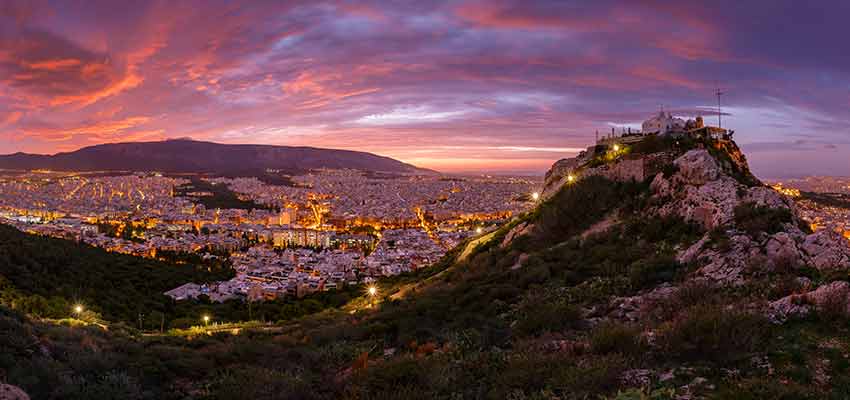 For the adventurer, Mount Lycabettus is here to combine your love for nature with views of the city during your trip to Athens, Greece. Mount Lycabettus stands at about 300 meters above sea level. Covered in pine trees, this towering mountain has two peaks, which are home to the Chapel of St. George, a restaurant, and a theatre. This is the highest point in Athens, and will give you the absolute best views of the city, no matter what time of day you decide to climb the mountain.
The climb to the top of Mount Lycabettus may be a challenging one, especially in the summer months, as there is no shade. The city also offers a funicular railway to help you reach the top as well, so that you can still get the beautiful view without walking in the sun to reach the top of the mountain. The entire walk can take anywhere from a half an hour to an hour and a half, depending on your personal fitness level. If walking just isn't your thing, there is also an option to take a cable car to the top, but you simply can't beat climbing to the highest peak in Athens! And if you're a budget traveler, you're in luck! The walk up Mount Lycabettus is free!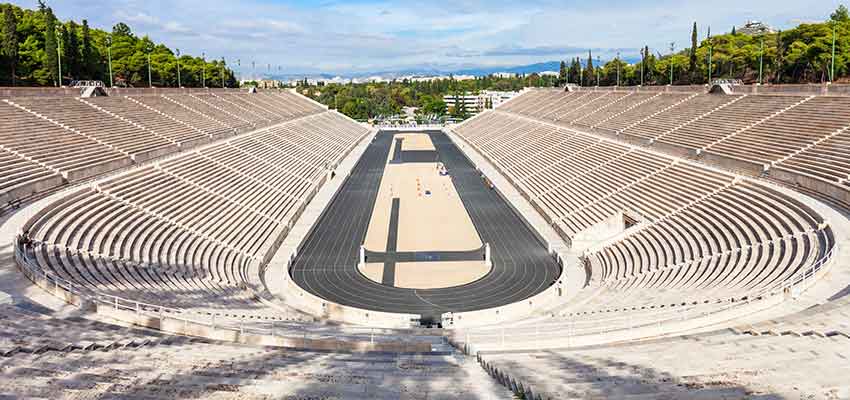 During your visit to Athens, Greece, you definitely can't miss a visit to the Panathenaic Stadium. Its historical significance is a huge reason to visit, but it's also a unique piece of architecture in Athens, Greece. The only stadium in the world built completely out of marble, the Panathenaic Stadium was originally used to host games during the celebration of the Great Panathenaia. This place was specifically significant during Roman times when Athens was no longer a city that held any political power.
For tourists, the Panathenaic Stadium is conveniently located in downtown Athens. You can access the stadium via most public transportation, or by walking. While there is a small admission fee to enter the Panathenaic Stadium, it's the perfect outing for families because kids under six get free admission!
Tourists often have fun running around the stadium, right where ancient athletes once competed. It is advised that you check the weather before planning a morning jog around the stadium—in the summer, the stadium's marble makes the area very hot, and in the winter, wet weather can make the steps slippery, so plan accordingly!
During your visit to the Panathenaic Stadium, you can't miss taking a picture from the upper tier of Stand 21, where you can see the stadium, as well as other historical and architectural landmarks, such as the Parthenon, all at once. Another great photo op is of the podium with the stadium in the backdrop—your friends and family back home will be amazed at the view!
6: ODEON OF HERODES ATTICUS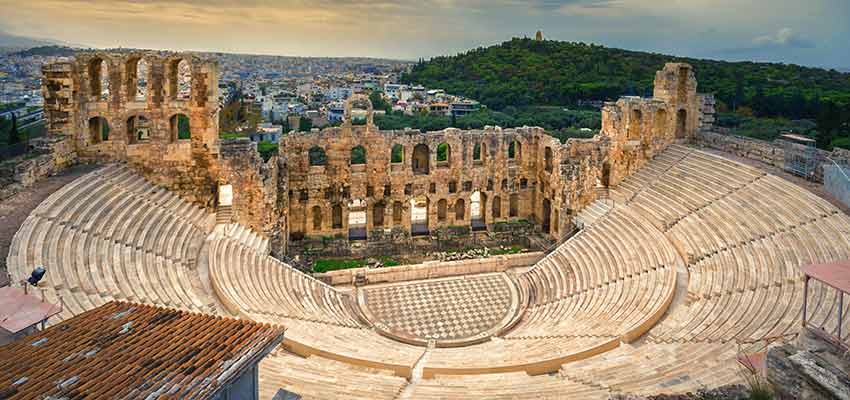 Another beautiful architectural site not to be missed during your trip to Athens, Greece is the Odeon of Herodes Atticus. Located on the southwest side of the Acropolis, this Roman theater was renovated in 1950, so you'll be able to witness it similarly to how it looked in ancient times. In ancient Greece, the Odeon of Herodes Atticus was a musical theater used for shows, and could seat up to 5,000 people. Today, concerts are still held here, although the theater was originally built in 161 CE.
A visit to the Odeon of Herodes Atticus is not included in the general Acropolis admission. To access the theater, you will enter via the Dionyssiou Areopagitou Street, which is the walkway specifically built to connect each of Athens' most famous sites. Generally, you cannot enter the theater unless you are there to view a show or concert. If concerts aren't your thing, or you didn't get tickets, don't worry! You can still see the Odeon from above if you climb to the top of the Acropolis!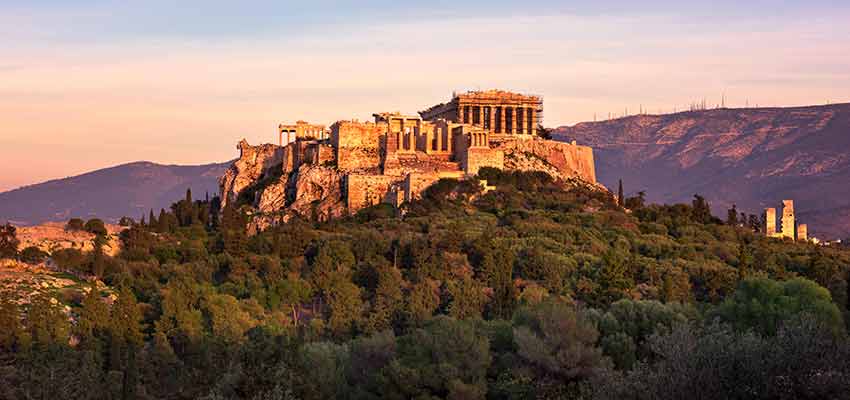 The Philopappos Monument and hill is easily one of the most interesting things to do in Athens, Greece during your Greek vacation. This monument is actually an ancient Greek mausoleum, which was created in dedication to Gaius Julius Antiochus Epiphanes Philopappos. A prince of the Kingdom of Commagene, his monument was placed on the Mouseion Hill, just south of the famous Acropolis. Recent studies have found that architectural parts of the Philopappos Monument were used in the creation and building of the Parthenon, but today, only a mere two sides of the Philopappos Monument remain to be viewed by modern tourists. Nearly all of it has been destroyed since ancient times, making it one of the most important sites to visit during your time in Athens, Greece.
Visiting the Philopappos Monument is simply a must-do during your Greek vacation. While public transport can get you close to the monument, you do have to do a bit of walking to actually see what you came for. Taking the metro to Petralona Station will get you about 25 minutes from the hill, which is a short walk to do for a site as amazing as this.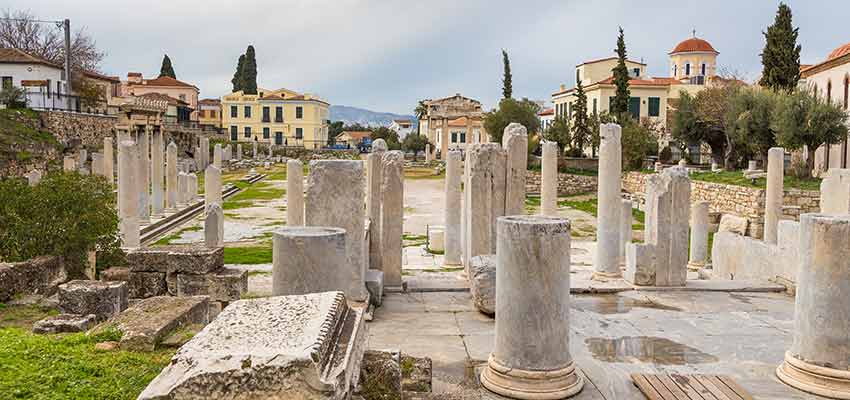 During your time in Athens, Greece, you definitely can't miss a visit to the Ancient Agora. If you're truly trying to get a sense of Greek culture, and ancient Greek history, this is a place that simply has to be on your itinerary. The Ancient Agora is part of Classical Athens, and is known to be the best example of an ancient Greek Agora still available for viewing today. An agora, as used in ancient Greece, was a public meeting place, meaning this was one of the largest social centers of ancient Athens. Today, you can access the Ancient Agora by heading to the northwest side of the Acropolis. It is surrounded by both the Areopagus and Agoraios Kolonos, two of the hills in the area, the latter also known as Market Hill.
Visiting the Ancient Agora is one of the most accessible tourist attractions in Athens. Unlike many of the ancient monuments in the area, the Ancient Agora is open daily, from 8AM to 3PM. Admission can be bought either as a single ticket for just the Agora, or as a combination ticket that would get you into other ancient monuments such as the Acropolis.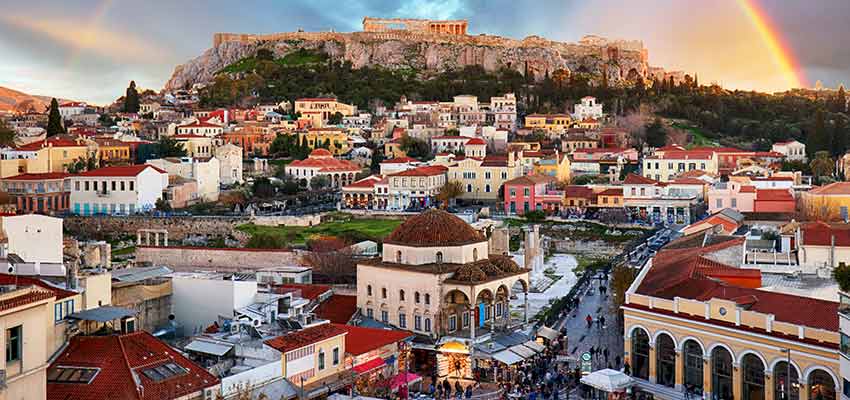 When you travel through Athens, Greece, you have to pay a visit to Monastiraki. Monastiraki means "small monastery," and is a historic neighborhood in Athens known for being home to many iconic landmarks. This is where you'll find a couple of the places on this list, including the Ancient Agora, as well as others, such as the Stoa for Attalos and Hadrian's Library. If you're looking to get some souvenir shopping done, you're in luck—Monastiraki is also the site of an extensive Sunday flea market selling everything from handmade shoes to souvenir shirts. Of course, there are plenty of shops open all week, but only on Sundays will you find people selling their handmade goods out on the streets. This historic neighborhood is perfect for the traveler looking to experience all things Greek. Only in Monastiraki will you be able to visit the shops, and witness the unique architecture of traditional tavernas and views of the Acropolis.
This is a place of historical significance. With plenty of ancient landmarks to visit, you simply can't ignore the neighborhood's rich history as a transportation hub for the city that blossomed with the historic Monastiraki Station. In Monastiraki, you'll find yourself wandering through plenty of historic sites, from the mosque of Tzistarakis Aga to the Temple of Zeus, and the Monastery of Pantanassa. You'll also be welcomed by plenty of museums to explore, including the Greek Museum of Folk Arts. It's easy to wander through Monastiraki all day, walking by the river and exploring centuries-old architecture. This is a local hub—so you won't have to worry about tourist traps!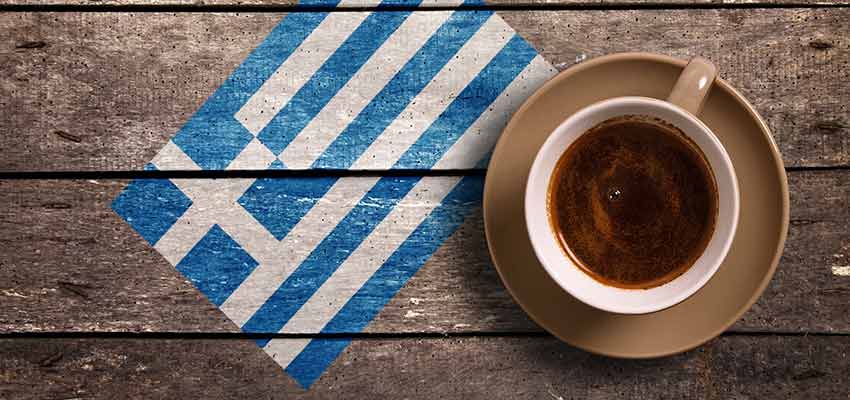 For your last must-visit spot in Athens, Greece, you definitely have to add Kolonaki to your trip itinerary. Kolonaki is another beautiful neighborhood in Athens, Greece, and yet it is completely different from the other historic neighborhoods on this list. This is a higher-fashion neighborhood perfect for the traveler who's ready to shop. Kolonaki is home to designer boutiques, international labels, and galleries. A visit here will turn your Greek vacation into a luxury one as you explore fine dining, trendy bars, and live music, from jazz to DJs. This is also the perfect place to start your trek up Mount Lycabettus.
A visit to Kolonaki is sure to add some fun to your Greek itinerary. Here, you can visit the Benaki Museum, the Museum of Cyclandic Art, and the Byzantine Museum. You also can't miss the National Park on Irodou Attikou Street, where you can watch the changing of the guard at the Presidential Mansion. These spots are ones that will add rich history, culture, and art to your Greek itinerary, making for the perfect addition to any Greek vacation.
A vacation to Athens, Greece is one many travelers dream about. From the stunning architecture to the rich history, there is plenty to see and enjoy during a trip to Athens. You could easily spend more than a week here, taking in every nook and cranny this ancient city has to offer. Hidden gems are tucked away in historic neighborhoods, and so are fancy restaurants, flea markets, and lots of ancient architecture. The Acropolis sits overlooking the city along with other centuries old buildings. Climb to the top of Mount Lycabettus and take in the view of the city. There are endless options when it comes to Athens, Greece for any type of traveler, so what are you waiting for? Book that plane ticket, and get ready to explore what's left of ancient Greece.